Lana Del Rey sheds light on gun violence in new song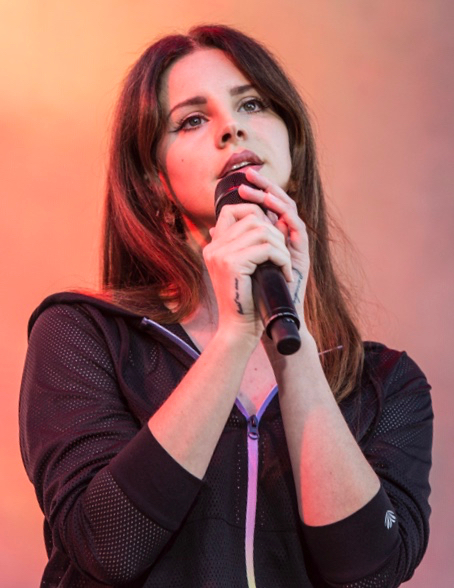 In a music industry that is growing and changing with the rise of streaming services and social media, alternative-pop singer and songwriter Lana Del Rey has been a force to be reckoned with ever since dropping her 2011 hit song "Video Games." Her individual style has become completely unique, composed of a nonchalant, melodic voice that can crescendo from a seductive whisper into a beautiful cry as the chorus slides in. 
Del Rey intertwines nostalgia of past decades with the intimacy of authentic emotions when it comes to love, loss and struggles with addiction. Her songs make you want to sway in front of a jukebox, eyes closed, reflecting on all things melancholy. But her talent does not lie in empty, sweet tunes where vintage ideals become aestheticized. 
Her fifth album, released on Aug. 30, brought a sense of true vulnerability and bluntness. She sang with a tone so angelic that listeners can seldom forget the raw messages that she portrays. 
However, "Looking For America," which was released only a couple days after 31 people died this summer during mass shootings in El Paso, Texas and Dayton, Ohio, stands out. In the song, she reflects on the way America has changed, the reality of gun violence and the caution the nation needs to take because of the risk these recent mass shootings have caused. 
Del Rey expresses her powerful message through the song's lyrics, like in the line, "pulled over to watch the children in the park, we only used to worry for them after dark." She reflects on the heightened danger children face now with the lack of gun regulation. 
The danger that America faces because of lack of gun laws and regulations is still present, and Del Rey touches on this loss of safety. Since this controversial topic is so widespread right now, it makes sense that a prevalent artist would speak on it. But for Del Rey, it is unique because her representation of America can often be romanticized, whereas she sings about classic American beauty to the vast coast of California beaches. But this, she is fully aware of. 
While Del Rey's new album "Norman F***ing Rockwell" is an ode to the legendary painter, this title touches on how idealized America can be quite different from the reality. The truth is portrayed in "Looking for America" as she vulnerably admits she is "still looking for her own version of America" and "one without the gun, where the flag can freely fly." 
Although this song does ring of political protest, it has a soft, sad yet hopeful tone to it that relates to how many people of the younger generation feel nowadays. Del Rey has created a sort of anthem for the youth, one that is more genuine than label-crafted. She sings with a quiet honesty that rings true; a voice we all need as we face the challenges of America today.
Leave a Comment