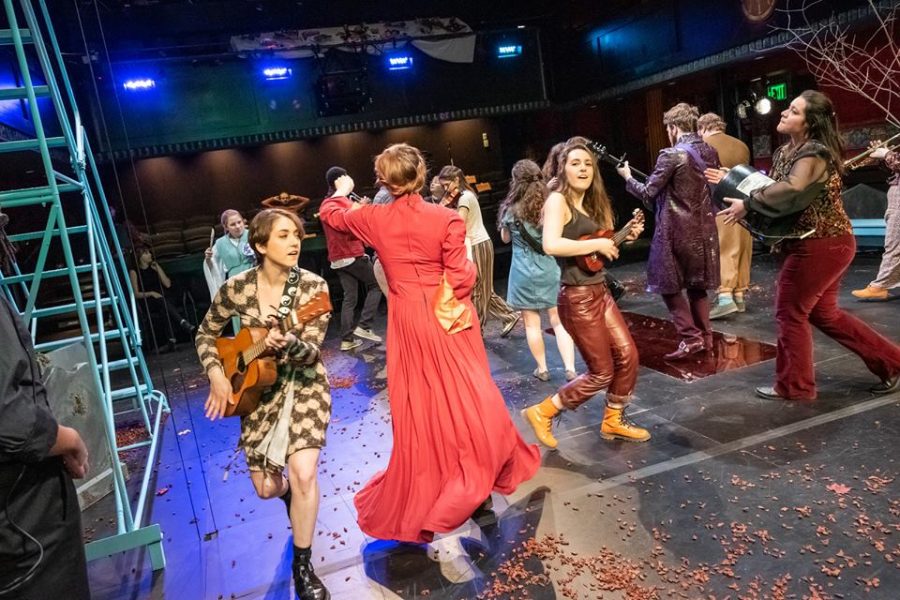 Courtesy of Stratton McCrady
If death came knocking on your door, ready to take you and a companion to the afterlife, who would you bring along on the journey?
Pulitzer Prize for Drama finalist Branden Jacob-Jenkins explores this question in his play "Everybody," adapted from a 15th century morality play titled "Everyman," which the Suffolk University Theatre Department put on a production of last weekend at Modern Theatre from April 4 – 7.
The 90-minute show centers on the main character named Everybody, played by three rotating actors. Death, played by Kane Harper, summons Everybody to die but says that they are allowed to bring someone else along so they are not alone on the frightening odyssey. Everybody looks to their friends, family and personal belongings, but none of them agree to accompany them. Finally, Love, played by Anastasia Bolkwadze, agrees to join them after Beauty, Strength, Understanding and Mind have also left their side.
While the original source material focuses on telling people how to die, Jacob-Jenkin's version focuses on telling people how to live. The audience can see themselves mirrored in the allegorical characters as they expound relatable themes of friendship and love in both serious and comedical ways.
"Everybody" featured a rotating cast, where the lead role was alternated between Ma'chel Martin, Jamie Steinbach and Kiara Caridad Stewart. Each person played the role for two of the six performances. The three actors had to attend every rehearsal, and while one person was running through the scene, the other two watched attentively and took notes. The rest of the roles in the show remained the same.
"It's always so cool to watch the other two Everybodys work because I feel like I learn so much about the character just from watching the way that they do it, and they have said similar things to me," said senior theatre major Jamie Steinbach, who plays one of the Everybodys, in an interview with The Suffolk Journal. "Having other people who are sharing the role with you is really really liberating because their performances can inform your own."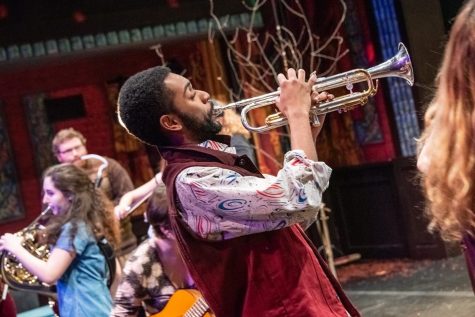 Everybody is a vulnerable and thought-provoking role. In some scenes the character is comical and blunt while in other scenes the character delivers emotional, heartfelt lines that are designed to strike a chord with audience members.
The actors found playing the part of Everybody to be a great opportunity and learning experience, but the multi-layered role also came with some challenges. The trio had to think deeply about the script and reflect on their personal life experiences in order to fully portray Everybody.
"In order to get into the mindset of this character, I had to see myself dying and what the stages of that [would] look like. How would I act? How would I sound? How would I be if I was getting ready to die?" said junior theatre major Ma'chel Martin, who also plays Everybody, in an interview with The Journal.
Blurry black and white video clips of the actors in another location were interspersed throughout the show to depict a dream-like state of mind. Plays don't ordinarily include film segments, so for some cast members, it was a chance for them to try film acting for the first time. In addition to incorporating video, the heavy use of audio, lighting and other technical elements differentiated "Everybody" from the theatre department's past productions.
Every year, professionals from the Boston area are invited by the theatre department to work with students on different parts of the show, giving them experience collaborating with people outside the Suffolk community and the chance to build connections with established individuals in the industry.
"University theatre and outside theatre can be two different things, so it's interesting to bring an outside perspective into the world I've been in for four years," said senior theatre major and production stage manager Julia Bregy in an interview with The Journal.
"Everybody" was directed by Massachusetts Institute of Technology Senior Lecturer Anna Kohler, who has been an actress and director both on-stage and on-screen for years. Some of the plays she has directed have been performed all over the world, from Brazil to Germany.
"She's such a smart director and she sees things that I've never seen another director go near before," said Steinbach.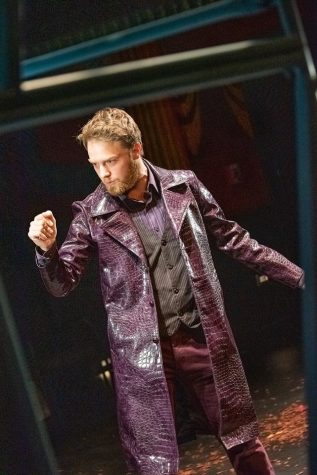 Through the production of "Everybody," students were able to form long-lasting relationships, both with the outside professionals working with them and with their fellow cast and crew members. After the show, the students hoped that the audience responded to the play and was somehow impacted by its deeper message.
"I hope this impacts everybody in some way, whether it's a positive or negative way, just as long as they get impacted," said Martin.