Cultural clubs collaborate through cooking on campus
The cultural differences that exist among the students and faculty on campus unite them in a variety of ways – especially when food is involved.
Cooking 101: Roll into Spring, co-sponsored by the Asian American Association (AAA), the Vietnamese Student Association (VSA) and Off-Campus Housing Office (OCHO) invited students last Thursday to learn how to make an easy Vietnamese dish in a matter of minutes.
With the help of Sodexo, the class introduced attendees to Goi cuon, otherwise known as Vietnamese spring rolls. The chef began by explaining the basics of making the rolls and how students could get creative making their own. Using fresh vegetables and tofu, students tried out their newly learned skills on the handheld snack.
"The event is mainly for the members, just to have them get an idea of what Asian culture is about in terms of food," said Brandon Wong, president of AAA, in an interview with The Suffolk Journal. "OCHO does a lot of Cooking 101 classes with various clubs, so I thought it would be a really good idea to have AAA and VSA go in on this collab event and showcase Asian foods."
Wong explained that this is the first Cooking 101 class that AAA has joined forces with OCHO for, but he plans to make many more happen in the near future.
Members from both AAA and VSA were active in ensuring everyone got a chance to make their own rolls, as attendees took several tries to get a successful end result.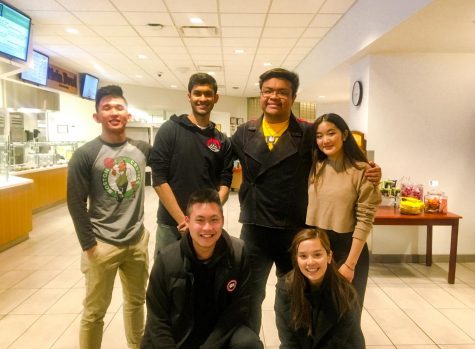 Secretary of VSA, Ivy Tang, said that besides the food, the event was really all about networking with students on campus.
"For me, I'm trying to build better relationships and get to know more people outside of the group I'm usually with," said Tang in an interview with The Journal.
Aside from the time spent making and eating the spring rolls, students got a chance to talk and get to know one another, sharing their thoughts on the task of making an authentic Asian dish.
VSA Representative, Anna Truong, credited the club with helping her grow closer with her Vietnamese culture.
"I was raised in a really different environment in Florida, so when I came here [to Suffolk] and realized they had a VSA, I knew it would connect me back with the culture itself, and the people in it too," said Truong.
Various clubs coming together for one unifying event can help create a sense of community among its members, and for those who don't always get a chance to experience all that happens on campus. OCHO utilizes its resources to ensure commuter students don't miss any of it.
Following the class, OCHO Commuter Ambassador Alexia Baugniet stressed the importance of the various events they hold on campus.
"We always do Cooking 101 classes, at least once a month. This is just to be able to collaborate with different organizations on campus, whether they're cultural clubs, or even graduate students," said Baugniet in an interview with The Journal.
Baugniet said to be on the lookout for another possible Cooking 101 event next month, with a couple more to round out the semester.
About the Contributor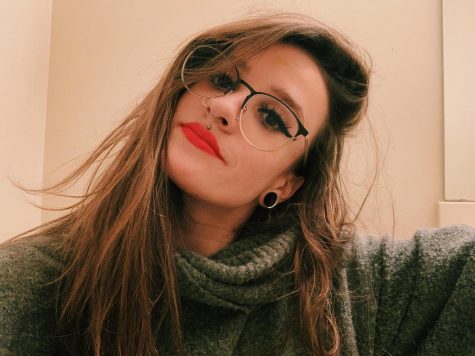 Shayla Manning, Staff Writer | she/her
Shayla Manning is Print Journalism major in her Junior year at Suffolk. She has furthered her passion of writing and reporting through the Suffolk Journal and hopes it will open up even more opportunities in the years to come. An avid lover of music and dance, she spends her time going to as many concerts as her bank account can manage. When she's not spending all her time at Thinking Cup or Clover Food Lab, you can probably find her at a show at Paradise Rock Club. She hopes to continue writing and someday work for a major music publication.
Follow Shayla on Twitter
@shaylamanning37