MA health leaders discuss Title X
On September 25th, Health advocates and state officials gathered to panel at the Edward M. Kennedy Institute of the Senate to discuss the Trump administration's efforts to cut Title X and overturn Roe v. Wade. This could put women's health and where women can receive specialized medical attention at stake.
"We are currently at a 30-year low for teen pregnancies, for unintended pregnancies, and for abortions. And a lot of it is because of programs like Title X," said panelist Dr. Jennifer Childs-Roshak, President and CEO of Planned Parenthood League of MA.
The panel, which was sponsored by WBUR and the Kennedy Institute, discussed the state of women's reproductive rights and Title X; a federal grant program that provides free or low-cost birth control, STI treatments and other preventative services.
In January 2017, President Trump's "global gag rule" barred foreign aid from supporting organizations that provide or discuss abortion as an option for family planning. He discussed implementing a similar policy in the U.S. earlier this year, which would cut off federal funding for organizations like Planned Parenthood.
"Since Planned Parenthood does not have a line item in the federal budget or the state budget, we provide health services for patients in a transactional way," said Childs-Roshak. "[Trump] is talking about eliminating access to care through Medicaid or other federal programs."
There exists a growing worry that any Supreme Court nominee of President Trump's could lead to the overturning of the Roe v. Wade decision. This was the 1973 Supreme Court ruling that declared laws restricting access to abortion or making it illegal as unconstitutional. Even if the Roe v. Wade decision is not overturned,  the Supreme Court could overturn federal protections to abortion access.
"There are many states where we see exactly what is going to happen [if Roe v. Wade] is overturned," said Childs-Roshak. "There's a precursor in Texas, and what we saw in Texas was very similar to what we saw before 1973."
In 2013, Texas eventually overturned laws that closed half of the state's abortion clinics.
According to Childs-Roshak, complications from back-alley or self-induced abortions would rise exponentially if Roe v. Wade is reversed.
"We saw over a quarter of a million women go into emergency rooms in Texas because they didn't have access to safe and legal abortions," said Childs-Roshak."The main theme is essentially eliminating access to a safe and legal procedure that we know saves lives, ultimately. "
Massachusetts has strengthened its reproductive health laws in the past year and is making a bipartisan effort to promote and protect preventative health services and abortion.
This isn't the case in most parts of the country.
"We can imagine Massachusetts becoming a sort of sanctuary state for women coming here in terms of having their medical needs taken care of," said panelist Marylou Sudders, Secretary of Health and Human Services for the Commonwealth of Massachusetts.
This past spring, the federal government almost did not reauthorize the state's seven million dollar funding for Title X family planning services. Governor Charlie Baker promised that the state would cover the cost of the program, which the state was already paying over six million dollars towards.
Although the federal government eventually agreed to fund the state's program, only seven months of funding were guaranteed out of the three years the state was initially promised.
"The state can't pick up every time the federal government decides it's not going to fund all the things the federal department has funded for Massachusetts," said Sudders. "But we are very clear that as these things come up, the governor will file for discretionary funding to cover the cost."
However, strained state budgets and lack of federal funding will hit low-class Americans seeking these services the hardest according to Sudders.
"Depending on what other things happen in the federal government, we are going to see a widening health disparity around low-income women and immigrant women as a result of not having access to or more difficulty accessing family planning services," said Sudders.
About the Writer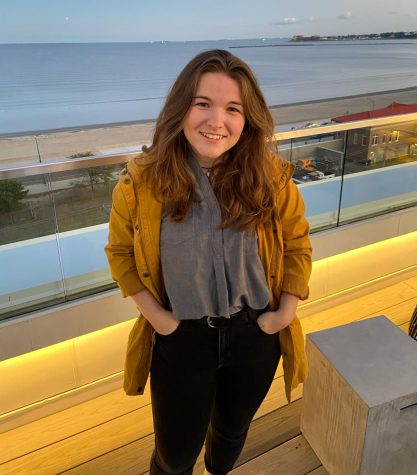 Caroline Enos, Editor-in-Chief | she/her
Caroline is from Gloucester, Mass. and is a junior double majoring in print/web journalism and government. She was formerly a news editor for The Journal, is currently a correspondent at the Boston Globe and was also a correspondent at The Gloucester Daily Times. When she isn't stressing over deadlines, Caroline spends her time drawing and listening to good music.
Follow Caroline on Twitter
@CarolineEnos
Email her at
[email protected]