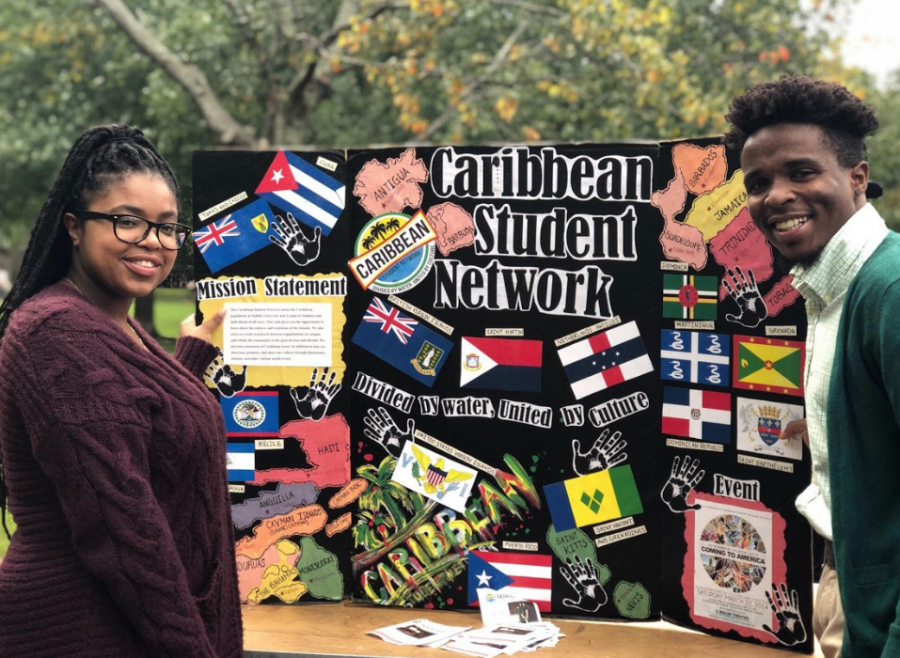 Finding a home can be an important part of going to college, especially if you are going to school in a foreign country. The members of the Caribbean Student Network (CSN) believe they have found their home away from home here in downtown Boston. "Separated by water, united by culture," is the Suffolk University club's mission statement.
CSN looks to provide Caribbean students with a home base and support system. They can collectively look to each other for help when navigating the world of being an international student. In his first year as president, Malik Richard, a senior business management major, feels confident the club will be one of the most close-knit organizations on campus.
"For an international student, we are in the city, intimacy is lost among it all, so you need to find a home and surround yourself with a positive and motivating group,"  said Richard in an interview with The Suffolk Journal. "Eventually you will become that positive and motivated person."
CSN is renowned for their annual production of The Caribbean Student Network Fashion Show that takes place each spring. "Element" is this year's theme as the club wants participants to completely express themselves and showcase what it means to be "in their element." Usually held in the Sawyer cafeteria, club executives are exploring off campus options in anticipation that this year's participation and attendance numbers will increase.
"We don't look at body size, skin color, where you're from or what your sexual orientation is. We don't care about those things, we want you to walk out on our runway and be confident and comfortable," said Richard.
CSN is looking forward to making this year the organization's best year on campus. Seeing as 2018 marks CSN's 30th year as a recognized group at Suffolk, the executive board encourages all new and returning Suffolk students to consider joining their club to participate in learning and celebrating the traditions and cultures of the Caribbean.
"We don't do all this work for ourselves, we do it for our peers, we want them to have the best experience possible while at school here," said CSN vice president Jolise Grant, a senior business management major.
One of the primary goals of CSN is to help all students acclimate to life at college. CSN seeks to provide a safe environment to create friendships and make connections while also participating in Caribbean culture. Often bringing food to share, their meetings are filled with discussions and a taste of home.
As an Anguilla native, Richard knows that the Caribbean is made up of different islands and various cultures. For Richard, it is important for CSN to be actively trying to create an atmosphere that feels like the perfect blend of all these backgrounds.
"In the Caribbean we are separated by water, but we have similar cultures. I like to think of CSN as a mosaic created of different islands coming together to create a perfect picture." said Richard.