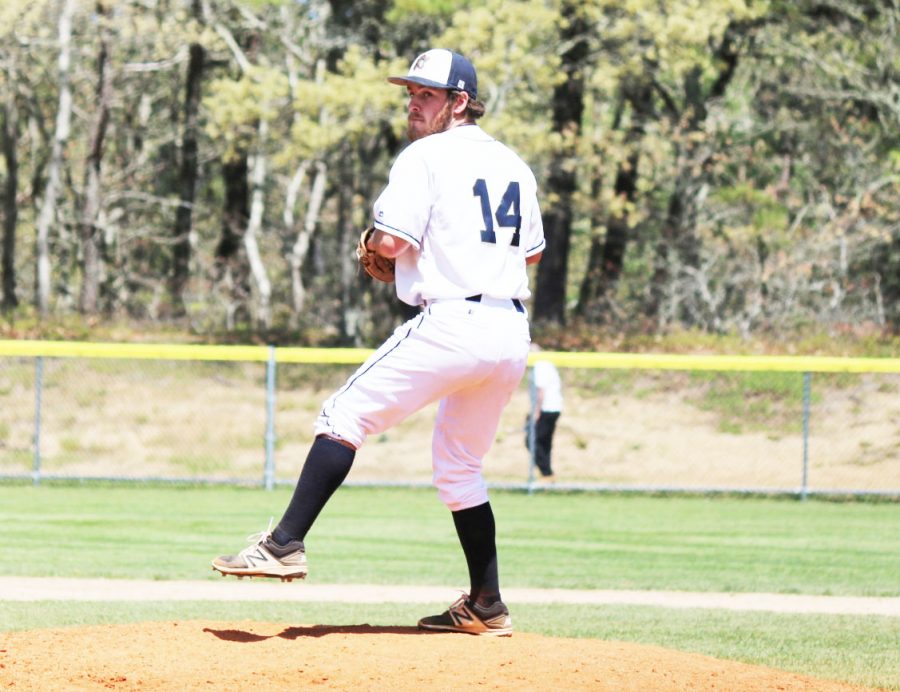 Starting off posting an impressive 2.25 ERA in Florida this year, redshirt senior and finance major Mark Fusco will continue, in his last season, to be a key addition in the Rams rotation on the mound.
Fusco, who said his role was mostly coming out of the bullpen until last season, will settle into a demanding and important role this year – a starter for conference games. As captain, Fusco plans to help unify the Suffolk pitching staff and make sure that every pitcher on the roster is on the same page when game time comes.
"I'm not necessarily looking for the young guys to pick anything up off me," said Fusco in an interview with The Journal. "[I am] just trying to help them understand the mindset we have as a pitching staff throughout the season."
Fusco said this year would be different than others since the team has "a bunch of new faces," and is hoping this season that him and his teammates will set an example for newcomers and for Suffolk baseball as a whole.
"We as upperclassmen are going to have to show them how things are done to make sure they can adapt easily to our baseball program," said Fusco.
However, in the meantime, Fusco's goal for the team is an ambitious one, which is to get to the World Series, an opportunity that was just out of Suffolk's reach last season.
"I'm just looking forward to competing again, [especially after] being so close to making it to the World Series last year and losing," said Fusco. "Ever since then I've been looking forward to starting up this year and getting where we could've been last season."