UN alleged chemical attack in Syria
Hang on for a minute...we're trying to find some more stories you might like.
United Nations war crime expert are investigating are looking into reports of chorine-filled bombs in the rebel-occupied Eastern Ghouta area; on Thursday, more than 40 people were killed by the airstrikes in the Damascus suburb, according to multiple news sources, but it has not been confirmed if the airstrike was a chemical one. Medics activists and Western powers in the region told BBC that the government has used more than six toxic attack in the last 30 days. The government has dismissed the claims as "lies." These attacks are not the first to be recorded in the nation of Syria, as similar violence have occurred in 2014, 2015 and last April when an aerial attack killed 100 people. The United States and Russia have traded verbal blows over the rooted responsibility of these attacks. U.S. Ambassador to the U.N. Nikki Haley told the Security Council on Monday that Russia's proposal for an investigative body in Syria, "is a way to whitewash the findings of the last investigation that Russia desperately wants to bury," according to CBS News. Russian Ambassador Vassily Nebenzia initiated a body of investigation that would determine the responsibility of these attacks against the U.S.and its allies. According to the San Francisco Chronicle, Nebenzia claimed that the common goal is to work toward accusing the Syrian government of using chemical weapons "where no perpetrators have been identified."

About the Writer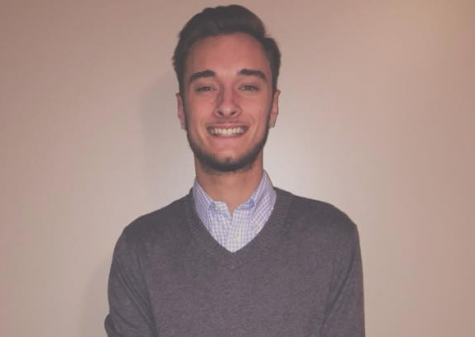 Chris DeGusto, Past News Editor
As someone who truly has no idea exactly what he wants to do in life, Chris' desire is to help those he cares about achieve their dreams. Chris welcomed a role that he never envisioned himself in; one that drives him insane.
Chris loves to tell stories, hence his passion: writing. If he's not in The Journal's office, you can find him catching up on the Sox or Celtics, studying the stock market or (unfortunately) riding the T to his favorite place in the world, Boston.
One day Chris hopes to write a book, well, actually finish a book he has already started. With a plan to travel the world and provide insight about his life experiences through his writing, Chris will always be attached to the city he calls home. And while he loves Boston more than anything, one reason why his book is not finished is because it doesn't have a suitable ending; he has a hunch that one day life will lead him to the west coast, to write him a new story.