Life through the eyes of a friend: Remembering Jacob Haseltine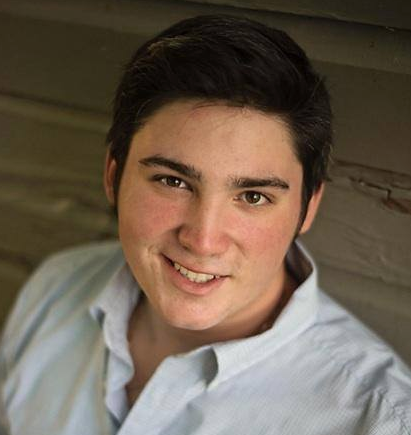 Hang on for a minute...we're trying to find some more stories you might like.
"Long live the 'Lizard King.' There's no way anyone's ever going to forget that kid."
Twenty-year-old Jacob Haseltine had a knack for making people feel uncomfortable, one of his many artistic talents described by close friend Maxwell Shick.
"[He] was like a god at anything art," said Shick to a Journal reporter in a recent interview.  "Some of his paintings would just blow your mind. No one paints like this anymore, he had a very old-school style. Kid was just a god at it."
Haseltine, the late graffiti artist was naturally inclined to paint, write and co-hosted Suffolk Free Radio's "The Graveyard Shift" late nights with Shick. A three-sport athlete in high school, the Haverhill native planned on studying law at Suffolk after receiving his undergraduate degree and was published in Suffolk's Venture Literary/Arts Magazine.
After Shick, a global and cultural communications major decided to begin a radio show at Suffolk University, he didn't second-guess who one of his partners on the air.
"Immediately I was like- there would be no one better than Jake Haseltine to co-host with me," said Shick.
From making snarky comments to inciting angry Celtics fans on the MBTA after a game, Haseltine was a master at having some playful fun with strangers.
"He would never step out of line, but he definitely likes to make people uncomfortable," said Shick. "He would never do it to a point where it's like scary. It was more just like- this big kid's saying ridiculous things near you. He would always at midnight say things like 'good morning' to people, or ask them for pre-peeled bananas. That was like his go-to."
The two had met in years past through mutual friends and ended up taking the same class during Shick's freshman year at Suffolk. After some sly comments from Haseltine, the two began to form a friendship that was rooted deeper than a few casual per-chance encounters.
Shick said that physical stature was not the only character trait that would prompt Haseltine to stick out in a crowd, as the late philosophy major always had the most bold and brash ideology of anyone.
But while Haseltine loved his horsing around, there was a softer side to him as well.
"Kid was a teddy bear at heart," said Shick. "He'd stick his neck out for anyone."
Haseltine's graffiti tag will soon be embroidered on the back of a jacket Shick has in remembrance of his friend, as well as an accompanying tattoo.