The Waiting Game: Suffolk fed up with elevator issues, administrators say end in sight
Before the start of any given class period in Suffolk University's Sawyer building, a common scene has been students clustered around the elevators with looks of frustration and exacerbation creeping across their faces, as they realize that once again, they will be arriving late to their studies.
The student body has shown some discontent recently toward the elevators' delayed service in one of Suffolk's most prominent academic buildings.
"This is what our tuition gets us?" said freshman Alex Coninck in a recent interview with The Suffolk Journal. "We pay a lot of money, we should have functioning elevators. It is really inconvenient to get to classes in Sawyer."
On Monday, university spokesman Greg Gatlin released a statement that announced the university is aware of the faults and detailed what has caused frequent delays in service. According to the statement, the delays are the result of two separate issues: reprogramming of the elevators and accidental activation of a safety feature.
The non-traditional modern system by Delta Beckwith Elevator in the lobby of 8 Ashburton Place has left patrons of the Suffolk community riding a lift confused and indifferent.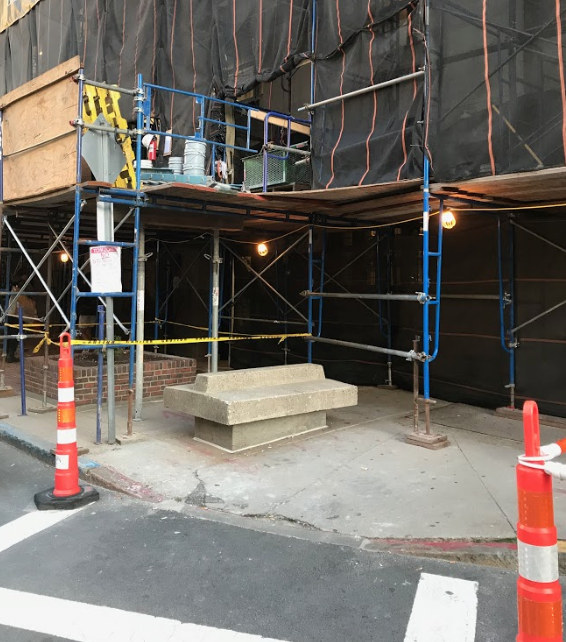 "You never know where you're going," said senior Ashley Sullivan to The Journal. "You just kind of have to jump in hoping you get where you have to go."
Professors have also taken notice to the congested elevator system, especially ones who teach classes on the higher floors of the Sawyer building.
Dr. Anurag Sharma teaches for the physics department on the ninth floor of Sawyer. As an associate professor, he said that he has a love-hate relationship with the elevators, although he is not sure how they could be improved upon.
"If you are late, a whole crowd is waiting for the same elevator for the same floor," said Sharma. "At peak time, it's nearly impossible."
The university has recently set their sights on fixing the problem that has been illuminated by a full load of student traffic brought on by the start of the fall semester. The process to resolve these issues has begun, according to University Director of Construction Services Andre Vega.
"The elevator travel times weren't really an issue because the student body is so light in the summer," said Vega in a recent in a recent interview with The Journal. "I think they put in the orders, so they probably will be in this week."
According to the statement, the university is working with Delta Beckwith to rectify these issues.
"Long wait times for students trying to get to and from class and other building uses is an inconvenience that is not acceptable," said Gatlin.
Elevators have, at times, been rendered inoperable when the door has been held open for too long. After the doors are open for an extended period of time, an alert is triggered that disables the elevator until service representative arrives to fix it, officials said.
"We have to call a technician to reset the elevator," said Vega. "[The time it takes] can vary. It depends on how busy the technician is and when they can get there. It's not something that we can do in-house."
Whenever a technician is called from Delta Beckwith, the university is charged through its contractor C&W Services. The university did not specify the amount of each repair charge.
The recent transition of the Art & Design department, formerly known as New England School of Art and Design (NESAD), from 75 Arlington St. to the Sawyer building has also had an unintended detrimental effect on the elevators. According to the statement, the elevators last year were programmed in a way that did not allow them to travel a single floor in either direction.
"This programming encouraged students, faculty and staff to use the stairs and eliminated very short rides," according to the statement.
The elevators were also programmed not to allow travel to the floors in which construction was taking place. When the Art & Design floors were open to the public and the semester began, the system was not adjusted to disallow travel up or down a single floor, according to officials.
"I think it was a matter of somebody didn't tell them that that's the way it needed to be done," said Vega.
The ability to travel a lone floor has considerably slowed the pace of elevator traffic, but students have made the best of their situation.
"I mean, it's an okay system. The elevators are better in buildings where there is a visible stairwell nearby because it provides people with options versus strictly taking the elevator," said junior Luisa Drumond. "In Sawyer, some people just take the stairs to avoid waiting. Personally, I don't take the stairs but also I wouldn't say that I wait too long for the elevator though either."
Along with the ongoing issues with the elevator system, additional construction is also taking place to repair Sawyer's facade. Overhanging scaffolding on Sawyer's main entrance has become commonplace and will remain erect until the project's completion date set for November, according to the statement.
"At that time, the scaffolding will be removed and the façade will be restored to its original glory," said Gatlin.
While construction continues, students hope for a prompt conclusion to the maintenance in Sawyer, which in part has inhibited their ability to travel between floor in a timely fashion.
"[The elevators] make me late for class all the time," said junior Sabrina Belloste. "Usually I just have to take the stairs up nine floors, then I'm huffing and puffing."
View Comments (2)
About the Contributors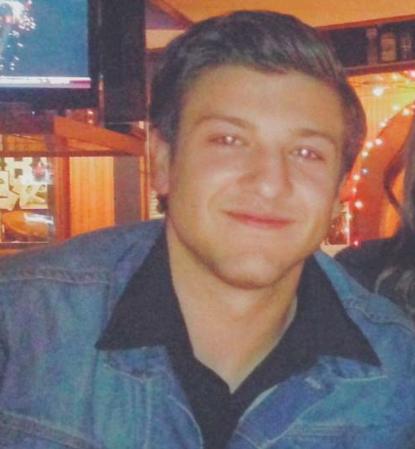 Jacob Geanous, Past World News Editor
Jacob Geanous is a senior Print Journalism major with a minor in government/international relations.
He has an associates degree in criminal justice from Mercyhurst University in Pennsylvania. His articles can also be seen in the Metro section of the Boston Globe.
No, he's not tired, that's just how he looks. He played outside linebacker at the University of Pittsburgh, but don't ask him about it. If he is not in the office, good luck finding him.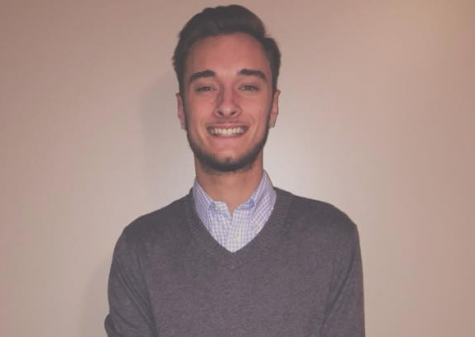 Chris DeGusto, Past News Editor
As someone who truly has no idea exactly what he wants to do in life, Chris' desire is to help those he cares about achieve their dreams. Chris welcomed a role that he never envisioned himself in; one that drives him insane.
Chris loves to tell stories, hence his passion: writing. If he's not in The Journal's office, you can find him catching up on the Sox or Celtics, studying the stock market or (unfortunately) riding the T to his favorite place in the world, Boston.
One day Chris hopes to write a book, well, actually finish a book he has already started. With a plan to travel the world and provide insight about his life experiences through his writing, Chris will always be attached to the city he calls home. And while he loves Boston more than anything, one reason why his book is not finished is because it doesn't have a suitable ending; he has a hunch that one day life will lead him to the west coast, to write him a new story.