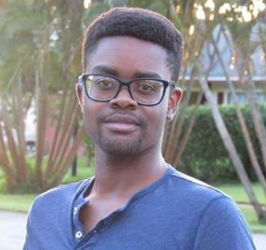 Running a student newspaper in college isn't just about breaking news, figuring design of each section, drinking coffee to stay awake on deadline, taking photos and interviewing administrators. Running a newspaper is creating a close bond with your team, a team that will eventually become your best friends.
Nicholas Williams, the Editor-in-Chief of Suffolk Law's student newspaper, The Dicta, was a courageous and determined journalist and fighter for the rights of all. He led a powerful team of Law students in order to publish a newspaper while also a member of the Black Law Students Association and an officer in the Student Bar Association.
As the Editor-in-Chief of The Suffolk Journal, I send my deepest condolences to the Dicta staff. As Suffolk University students, we are all connected and must join together and lean on one another in times like these.
Please stay tuned for a permanent memorial post that will be featured on our website on Mr. Williams and the work he had done for Suffolk Law and his newspaper.
-Alexa Gagosz, Editor-in-Chief of The Suffolk Journal