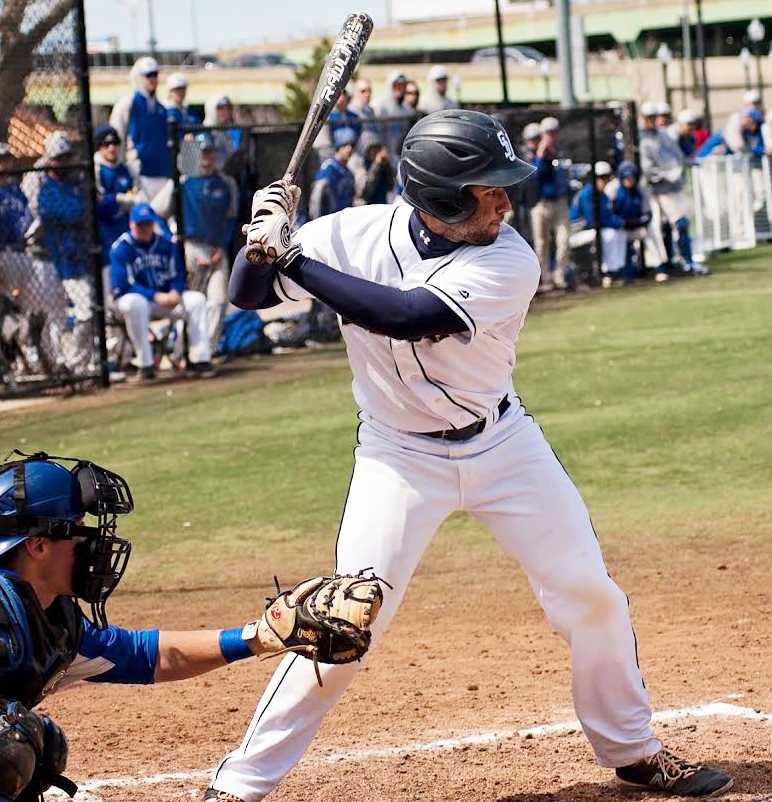 Brenner almost hits career milestone, pitches to play more baseball
Playing in a career total of 90 games for Suffolk's baseball team so far, senior catcher Matt Brenner looks to see that number increase as his final season approaches.
Voted by his teammates during the fall, Brenner, a global business major,  stands among three other Rams as a first-year captain in his fourth season for Suffolk's baseball team. Brenner will defensively take this season from behind home plate as the Rams catcher.
"I plan to lead by example by showing up everyday and working to my best ability," said Brenner in a recent interview with The Suffolk Journal.
Wearing number seven for the Rams in their 2017 season, Brenner, alongside his teammates, plans to "three-peat" this season and take home their third GNAC championship. He does not plan to stop at winning the GNAC, but also hopes the team makes a run at the NCAA regional tournament.
"This is my last season so I hope to finish strong with the senior class I came in with," said Brenner.
As a captain, Brenner feels it his role to push his teammates and ensure they are performing to their full potential. He wants to help his team succeed and compete every day to the highest of their abilities, while also being the person that the underclassmen on the team can look up to. The global business major hopes to give the underclassmen beneficial objectives to carry into future seasons.
"This will be my last season of ever playing baseball, so I intend to leave everything I have in this season and on the field," said Brenner.