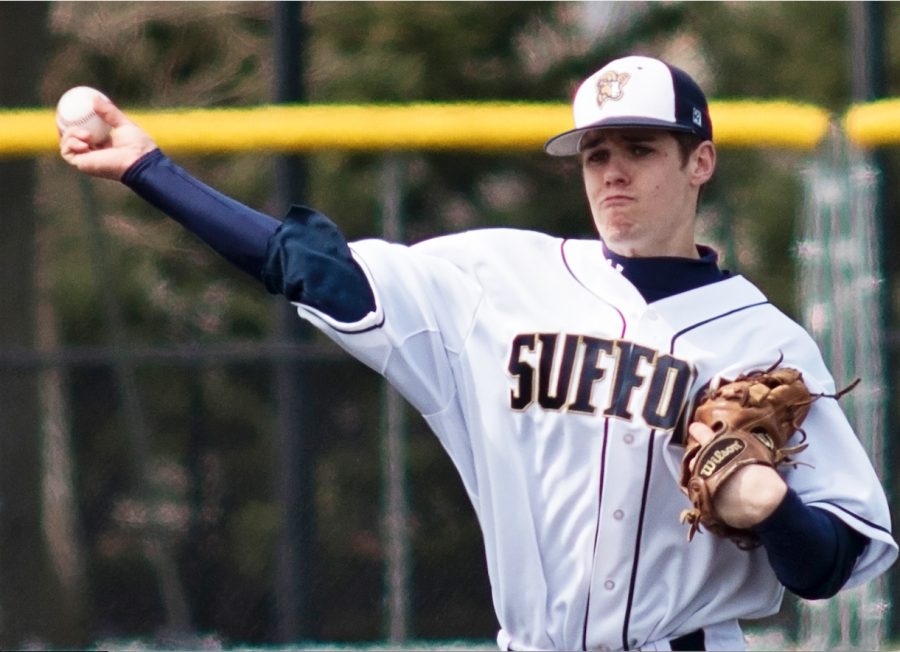 Cameron welcomes leadership, maintains demeanor
Playing one of the most defensively demanding positions for Suffolk's baseball team, senior shortstop Sean Cameron, will be looking to have another successful season.
"Shortstop is always looked at as a sort of leadership position and I kind of welcome that, but really, I don't look at being a captain any different," said Cameron in a recent interview with The Suffolk Journal.
A transfer student from Roanoke College in Salem, VA., Cameron will be heading into his third season as a first-year captain for the Rams.Cameron was seen by his team as a leader and in the fall was elected to be one of four captains for the Rams this season.
"It's cool that my teammates thought of me as a captain, but really I just try to go out there and give it my all everyday, practice or game, no matter what," said Cameron.
Cameron plans to defend the Rams two-time GNAC champion title and make another run in the NCAA regional tournament.
As a captain, Cameron said he tries not to think about the responsibilities behind being a team leader, but acts the same way he does on a daily basis. He also explained that the team is filled with a lot of upperclassmen, so most players are aware of what is expected of them.
"If it's not broken, don't fix it," said Cameron.
Besides being more comfortable with the coaches and being an upperclassmen, Cameron does not emphasize anything new that comes with being a captain. He plans to lead the Rams loudly and do the same thing the team has done over the years.