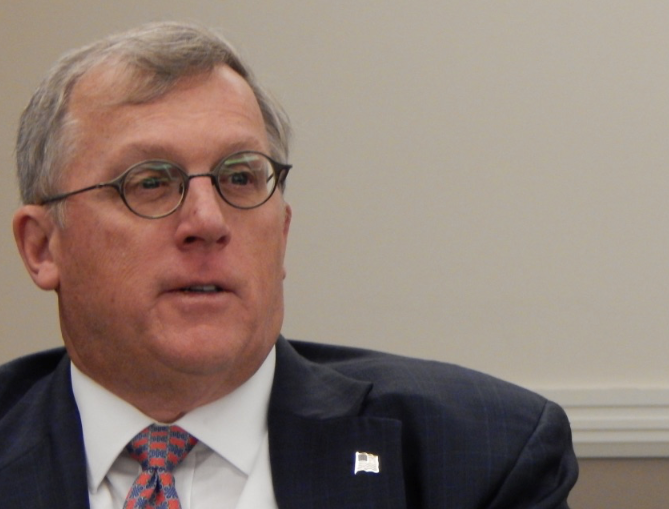 Members of the Suffolk community gathered in Sargent Hall on Tuesday afternoon in a town hall meeting to discuss the university's ongoing search for a new President. A panel of the Presidential Search Committee, mediated by Chairman of the Committee and Board of Trustees member John Brooks, sat before students who voiced their concerns about issues at the university, and expressed the qualities they deem important in a new president's priorities
Suffolk Trustee, as well as Choate Hall & Stewart LLP commercial litigator E. Macey Russell told a reporter from The Suffolk Journal that this search will, "focus not on what's in front of us but what we are missing," in a post-meeting interview on Tuesday.
Russell said that instead of looking at what the university already has, the Search Committee will assess the needs that Suffolk has in order to find the best candidate. He commented that this particular presidential search will be different than those in years past.
"[We] won't use the usual playbook," said Russell, who hopes that the search will produce a "deep pool of candidates that share the vision of Suffolk."
Chairman of the Board Robert Lamb said in an interview with a Journal reporter that the Committee will not have a set deadline as to when they would choose the next president of the university.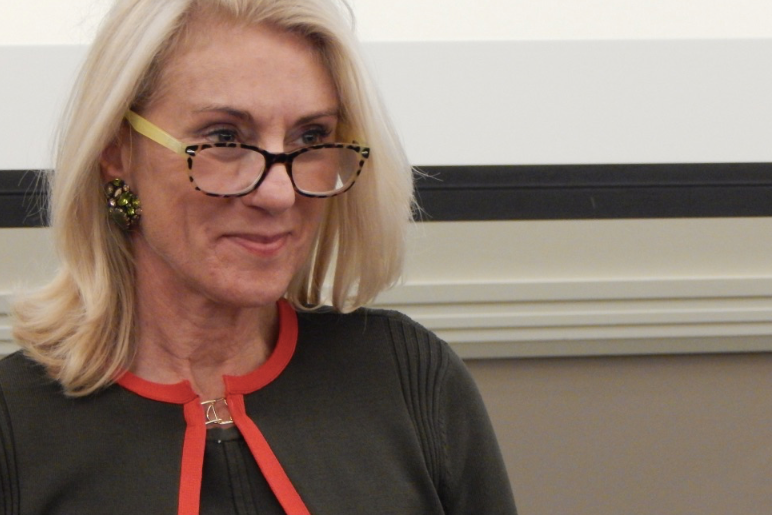 "Let's do this right this time," said Lamb.
Students who were present at this discussion were vocal, and sparked conversation about various topics from diversity, to expansion and reputation.
Marcya Betts, who earned her MBA at Suffolk and is now entering her senior year at Suffolk Law asked how the future president of the university will adjust to the changes that are being made now.
Betts talked during the open discussion on how she wondered if the new president will make communication across the disciplines a focal point. Betts pointed out some positives that Suffolk had to offer, which included praising certain members of the Suffolk community, and citing that at this university people still care.
"Suffolk has kind of in a sense changed my life," said Betts. "Let's not lose sight of that because the school is what you make it despite the challenges. As a student, keep that in mind."
One student discussed how their undergraduate career was filled with fond memories in the Donahue building, which is now no longer under ownership of the university. The student talked about how they are concerned about Suffolk's footprint, and would like to see a president that also wants to see the university grow.
A Suffolk Law student expressed their concern for the declining bar rate for law school students in front of the Committee. Massachusetts Juvenile Court Chief Justice and Trustee member Amy Nechtem responded with reassurance to the student that plans are in place with Acting President Marisa Kelly and Law School Dean Andrew Perlman.
"[They] arranged strategic plans [on] how those past rates are going to increase and you will see them increase," said Nechtem.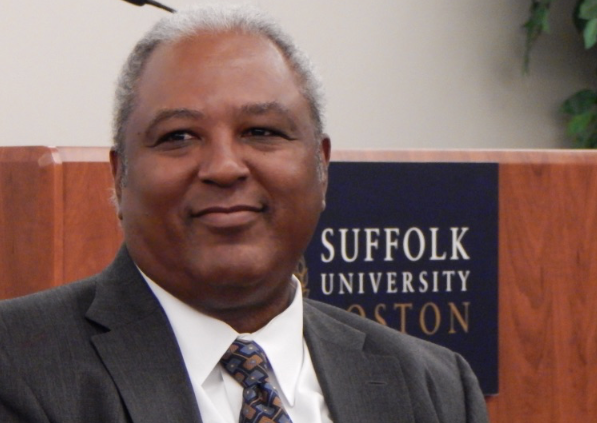 She explained that the type of enrollment that Suffolk has had in recent years is one factor that contributes to this decline but Nechtem said she believed the university's reputation as a law school will not change because of these current rates.
Lamb agreed with Nechtem, and mentioned that this change would not happen overnight, and is partly due to the processes in which students are admitted and educated. Additionally, Lamb said that the reputation and "long term" goals for Suffolk are in mind as well while looking for a president to "manage" and "strengthen" the university.
"We're very concerned [for] the reputation of Suffolk in the external world outside of this community," said Lamb. "That will have a long term implication and impact on alumni and how they're perceived in the marketplace."