Red Sox fall 5-4 in game 1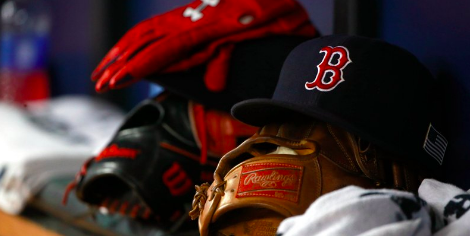 October, playoff baseball has arrived, and after a strong stretch to conclude the regular season, the Boston Red Sox began the American League (AL) Division Series Thursday with a 5-4 loss to the Cleveland Indians Thursday night. Boston, playing in its first postseason since 2013 when they won the World Series, faces a Cleveland team that has not won a championship since 1948. The last time Cleveland contested in the playoffs was in 2013 as well, where they lost to the Tampa Bay Rays in an opening Wild Card round.
AL Cy Young candidate starting pitcher Rick Porcello took to the mound against the Tribe holding the most regular season wins at 22. But he would pick up his first loss since Sept. 14 according to ESPN, due to his surrender of three home runs in the third inning.
Drew Pomeranz would eventually replace Porcello for the Red Sox. His five strikeouts over two and a third innings were just one less than the starter, and third baseman Brock Holt, first baseman Hanley Ramirez, and left fielder Andrew Benintendi were the only players for Boston to hit multiple times during the game on a night Red Sox fans will look to forget.
Porcello's first pitch came against the home team in the bottom half, after Boston jumped ahead with one run in the top of the first inning. The Sox' Ramirez's double plated second baseman Dustin Pedroia. Pedroia was followed by Holt who was thrown out trying to score the second run of the opening frame.
The Indians put a run on the board in the bottom of the second inning to even the score up. However, Cleveland third baseman Jose Ramirez doubled to lead off, and scored on a single by right fielder Lonnie Chisenhall.
The Sox' third time up to bat provided a spark. Rookie August call-up Benintendi became the youngest Red Sox player to hit a home run in a postseason game according to ESPN. While Boston carried a 2-1 lead going into the bottom half of the third, they would not be ahead for the remainder of the contest.
Porcello gave up three solo home runs in the bottom half of the inning, one to catcher Roberto Perez, and then back-to-back shots to second baseman Jason Kipnis and shortstop Francisco Lindor.
The 4-2 score would hold until the top of the fifth, in which Boston catcher Sandy Leon would hit a solo home run of his own to bring it to 4-3 in favor of Cleveland.
Both starting pitchers would come out in the fifth inning, as Cleveland's Trevor Bauer was replaced by reliever Andrew Miller after getting two-thirds of the way through the frame. Sports Illustrated's Ben Reiter commented in an article, Francona makes bold (and right) call going to Miller early in Game 1 win, on Oct. 7 about the use of one of Cleveland's best relief pitchers.
"The move instantly delighted progressive baseball thinkers, who disdain managers who conform to the convention that a team's top reliever must only be used near the end of games, even if perilous conditions develop far earlier than that," Reiter said
Indians Manager Terry Francona elected for Miller to enter the game early, deploring a method that most ball clubs commonly stray away from. But this strategy worked for Cleveland. In the Orioles wild card game on October 4, Manager Buck Showalter decided against using closer Zack Britton, a move that may have cost Baltimore their playoffs, as they would lose to the Toronto Blue Jays by way of a walk-off home run off the bat of first baseman Edwin Encarnacion.
Porcello was replaced by Drew Pomeranz, who was acquired from the San Diego Padres on July 14. Pomeranz allowed Perez to score on a hit bit Kipnis, but the run was charged to Porcello as he had allowed the runner on base.
But, one more spark was found for Boston as Holt sent one over the wall in the top of the eighth inning. The Red Sox could not rally any further though, as the 5-4 score would stand final.
The second game of the series is Friday at 4:30, with Cleveland's 18-game winner Corey Kluber facing Boston's David Price. Kluber, the 2014 AL Cy Young award winner, has not pitched in a game since September 26 due to an injury to his quadriceps. According to ESPN, he has thrown two bullpen sessions without any issue, but will not be sure if he is completely healed until he takes the mound on Friday.
Price holds a seven year, $217M contract with the Red Sox, and his looking to acquire a win for the Red Sox, and for himself. In an article by Mike Vorkunov in USA Today on October 6, Price's situation is explained.
"Despite his stellar talent and eight starts, he is still without a postseason win and holds a career 5.12 ERA. His only two October victories have come out of the bullpen," Vorkunov said.
With the internal pressure, as well as external expectations from eager fans, Price will take the mound Friday in hopes of silencing critics with an ace-like start. According to Sean McAdam, a reporter for Comcast Sports Net, Boston icon designated hitter David Ortiz is not hung up on the game one loss.
"Hey, listen this is not over yet…I'm gonna bring my best tomorrow, and I'm sure my teammates will too. See you all manana," Ortiz said.
Leave a Comment
About the Contributor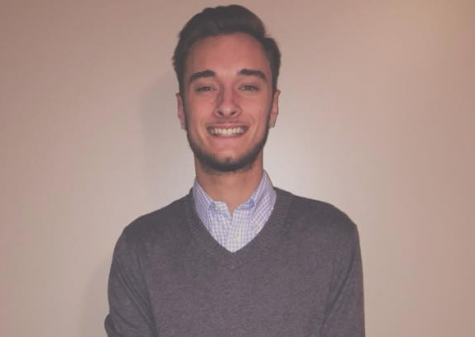 Chris DeGusto, Past News Editor
As someone who truly has no idea exactly what he wants to do in life, Chris' desire is to help those he cares about achieve their dreams. Chris welcomed a role that he never envisioned himself in; one that drives him insane.
Chris loves to tell stories, hence his passion: writing. If he's not in The Journal's office, you can find him catching up on the Sox or Celtics, studying the stock market or (unfortunately) riding the T to his favorite place in the world, Boston.
One day Chris hopes to write a book, well, actually finish a book he has already started. With a plan to travel the world and provide insight about his life experiences through his writing, Chris will always be attached to the city he calls home. And while he loves Boston more than anything, one reason why his book is not finished is because it doesn't have a suitable ending; he has a hunch that one day life will lead him to the west coast, to write him a new story.