Boston Calling all women
Amidst the throes of people gathered at the Third Annual Boston Calling Music Festival in City Hall Plaza, stood thousands of music fans aching to quench their sound-driven thirst for new artists and big headliners.
During a weekend full of strong and empowered women within the music industry, Boston Calling highlighted a number of current world issues, including gender equality- a common theme shared by most of the groups was the celebration of life and how short it can be.
Music artist Janelle Monae, who was wheeled onto the stage via hand truck, gave an incredible performance, which was inspired, by her belief in respect for yourself and the people around you. She discussed being aware of the world around you, the wage gap and the constant search for race and gender equality. She was quoted saying to the crowd, "never take your presence for granted."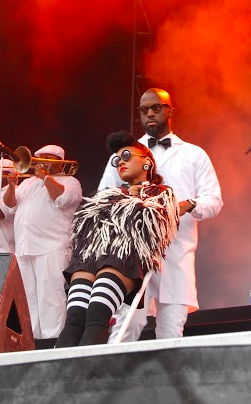 Irish-born performer Hannigan, a singer-songwriter, gave a spectacular performance with sultry alto-toned vocals and stunning displays of instrumental talent, playing the guitar, ukelele and mandolin in her half-hour set.
Artists like Lizzo, who has an multiple songs dedicated to self-appreciation, preaches about learning and understanding self-worth and the importance of loving yourself with an aggressive bass line and awesome empowering lyrics.
True to form, Sia appeared in her Cruella de Ville wig that covered half of her face, complete with a comically large bow on her head, and achingly beautiful set comprised of tales of abuse and heartbreak.
Boston-born band Palehound, with female lead-guitarist Ellen Kempner, kicked off the blisteringly hot Saturday event with a set of cool indie-rock vocals and and an appreciation for the celebration of local bands and expressing that, "it's important to get involved."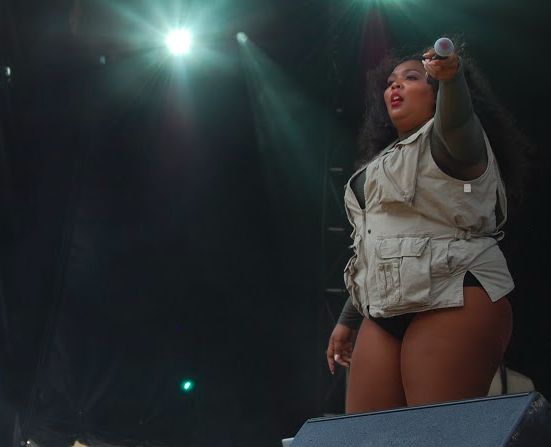 Keeping with the theme of having a good time and enjoying life, French group Christine and the Queens hosted the ultimate dance party. With thumping techno sound and catchy lyrics, Christine (birth name Héloïse Letissier) and her surrounding group of hip-hop dancers had everyone moving and grooving throughout their entire set with parting words, "stay freaky."
Ending the weekend in style were icons Elle King, Janelle Monae and Haim. Elle King, known for her chart-topping hits, preached about seizing moments and addressed the audience by and said, "if someone tells you not to do something, do it."
Rock and roll goddesses Haim sang about being taken advantage of and finding people in your life who you can trust and enjoy being around. The trio of sisters had just come off performing select dates during Taylor Swift's 1989 tour, posted on their Instagram page.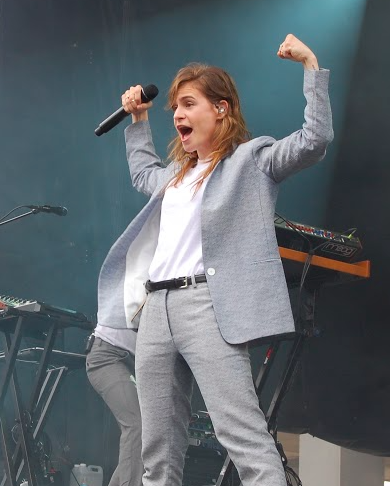 The festival will be moving to the Harvard University's Athletic Complex in Allston next spring, and in efforts to prepare for an additional film appreciation segment, organized by Harvard alumna Natalie Portman, the organization will not be holding it's annual fall edition. This spring will have been the final installment at the City Hall Plaza site, and it will continue to be put on once a year over Memorial Day Weekend. This relocation will be done in the hopes of expanding on an already very diverse musical lineup, as well as building on a combination of art, comedy, and film, according to a press release in late May from 44 Communications, the firm that handles the festivals public relations.
To catch up on any and all of the weekend excitement, check out @Boston_Calling or search #BostonCalling on Twitter.