Massachusetts should ban state related travel to Indiana
When Indiana Governor Mike Pence signed SB 101, also known as the Religious Freedom Restoration Act, he signed a law so vague it could be interpreted for discriminatory purposes. Unlike the religious freedom legislation in other states and at the federal level, the Indiana law does not specify protection for the LGBTQ community. As a Hoosier, not only does this hurt Indiana economically, but says the state does not welcome or accept a diverse community. It rejects our belief in "Hoosier Hospitality."
The law is not even three pages long, and because of its vagueness, it leaves much for interpretation. The language allows businesses to use their religious beliefs to refuse service to anyone, according to Lambda Legal and Indiana Advance, a resource for Indiana civil litigation attorneys.
Since this law was signed, boycotts have been ongoing. Indianapolis-based Angies' List and the National Collegiate Athletic Association have announced their displeasure with it. Angies' List has withheld a $40 million expansion project and the NCAA has considered moving its' headquarters unless the law is fixed, according to the Indianapolis Star.
Not only have companies been boycotting but so are states and cities. The mayors of San Francisco, Portland, Oregon, Washington D.C., and Seattle along with the states of Connecticut, Washington, Vermont and New York have banned all state-related travel to Indiana. Hopefully Massachusetts will follow suit.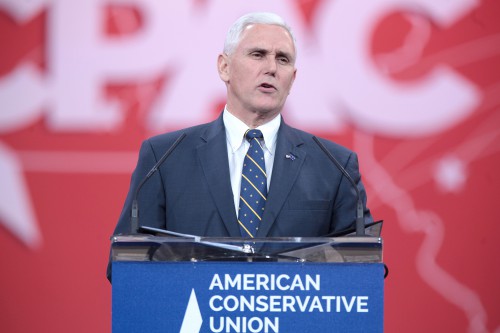 Massachusetts is known for being the first state to legalize same-sex marriage, and welcoming all to the Commonwealth. Massachusetts is a leader and should be out front on this issue, and should have banned state-funded travel to Indiana first before other states and municipalities. The Commonwealth needs to be firm and show that a no tolerance policy toward states who do not treat their own citizens equally under the law regardless of age, gender, race or sexual orientation.
Cities in Indiana, such as South Bend, Indianapolis, Evansville, Bloomington, and others have passed non-discrimination laws before SB 101, citing that no businesses can refuse service based on discriminatory beliefs, according to the Indianapolis Star.
The timing of this law is a huge concern as it comes not even six months since the federal courts forced Indiana to recognize same-sex marriage. The federal courts cited the 14th Amendment's equal protection clause as a major reasoning for the decision. Not only is the timing impeccable by Governor Pence, but so is his lobbyist gifts record. Ever since his days as a congressman on Capitol Hill, Pence has accepted heavy funding from Christian lobbying groups Advance America and the American Family Association, according to CNN.
On April 3, changes announced by Indiana House Speaker Brian Bosma and Pence guaranteed protections to LGBTQ people, but not in full. The no-discrimination amendment only protects them in concern to employment, housing and public accommodations, but not health care and education, according to Freedom Indiana.
Under the changed law, a private pharmacy citing religious beliefs can still deny an LGBTQ person seeking HIV medication, hormone therapy or fertility drugs. When it comes to education, a parent could sue a teacher for intervening when their child harasses another child perceived to be LGBTQ, according to the Human Rights Campaign.
This law is not a representation of the real Indiana. I was grown up preached and bred into what is known as "Hoosier Hospitality." Welcoming everyone from afar and nearby, regardless of race, gender, and sexual orientation, is a Hoosier custom. The new RFRA law shows an Indiana I have never seen. I hope to see Massachusetts follow other states in banning state-funded travel to Indiana until protections for LGBTQ peoples are guaranteed in full.