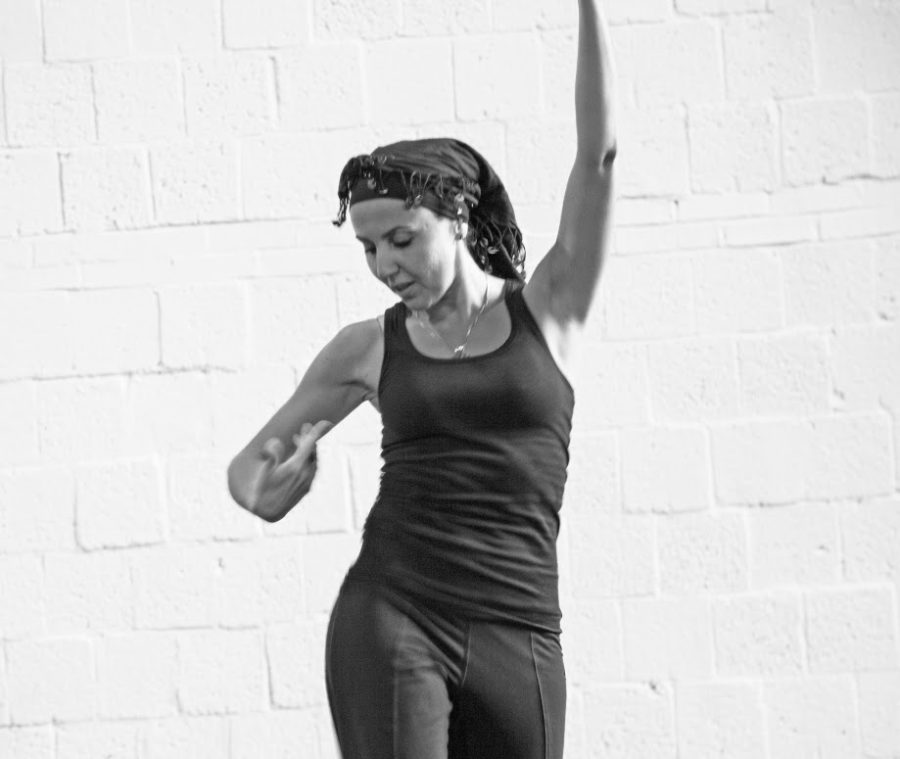 by Sylvain Gaulier
Fleur d'Orange, a Moroccan contemporary dance company, came to Somerville, Mass., to spread their message of freedom against all oppressive forces. The band performed for the fourth time in the US in Somerville before closing up its American tour in New York City this week. It is composed of choreographer and composer Hind Benali, dancer Soufiane Karim, and multi-instrumentalist Mochine Imrharn.
Sunday's performance called Identity/Identité is a strong proclamation of freedom incorporating subtle cultural references such as sounds of people talking outdoor in French and Arabic and traditional clothes. For an hour, the crowd felt on board to a pleasant trip to Morocco. The audience discovers their universe mixing up temporary repressed feelings and long-lived hopes.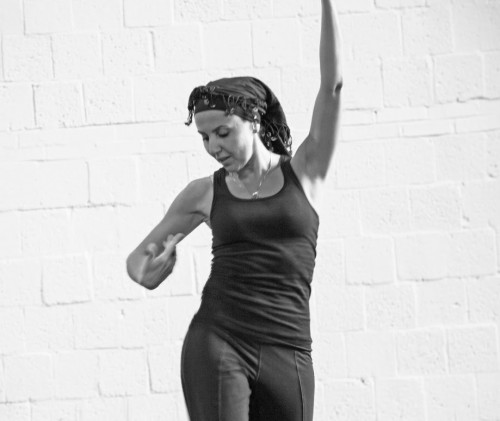 And yet, I only saw a glimpse of dance. This sensory musical experience was theatrical but did not live up to expectations in terms of dance performance. The varying sounds used at the expense of the dancing part frustrated me.
Hindi Benali, was born in Oujda on Morocco's Algerian border. She feels a strong bond to her country as reported by Center Stage. Thus, she founded a couple of cultural centers for students and professionals fostering a sense of community through dance. She quickly realized she had to dance to show that women should be free to dance publicly in Morocco and all around the world.
"I made a decision," Benali said to the audience. "I had to dance and that meant I had to fight."
For the major part of the show, the crowd could see Benali playing with her ample white skirt. She used it as an object liberating and shutting away all her aspirations. The audience could distinguish some symbolical movements associated with the strong influence of her family and religion. She wore her skirt as a veil after what could be imagined as her wedding.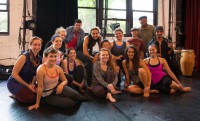 However, it was difficult to understand the overall meaning of the performance. Soufiane Karim only showed his hip-hop skills once after playing the flute. The lack of clear transition between each distinct performance and the absence of script left me puzzled.
Traditional Moroccan instruments as well as electronic music gave the beat to Benali's frenetic dance moves.  Her performance sometimes reminded me legendary Joy Division leader. With her frenzied dance moves. The comparison went further as Benali and Imrharn sang in Arabic what often appeared as complaints, making the musical part of the show more salient than the dance.
While Fleur d'Orange sometimes displayed images on a wall (calligraphy or shadows), the performance would have been strengthened with more diversified visual elements. It was often difficult to go beyond the performance's extreme simplicity. I was not enchanted by Fleur d'Orange emancipation story as there was an evident lack of emotion that seemed uninspirational. But, it is important to note that the performers were truly focused and determined to make an impact on the lives of the future generation of dancers.