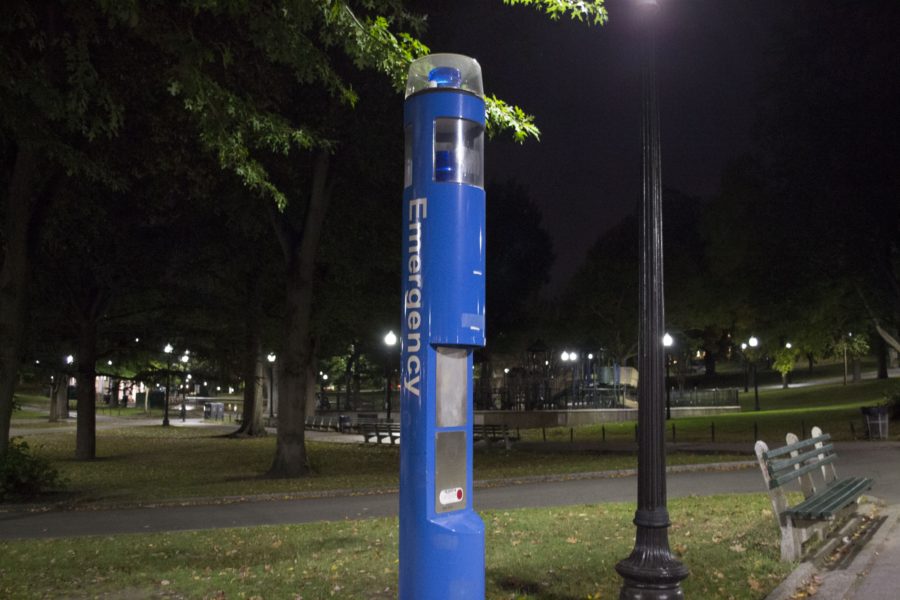 Two park rangers were stabbed by a Boston man in the Common on Tuesday night, police said.
Bodio Hutchinson, 34, allegedly stabbed the park rangers around 5 p.m., according to Boston police spokesman David Estrada.
Both rangers were taken to Boston hospitals, Estrada said, one with life-threatening injuries and the other with injuries not considered to be life-threatening.
Hutchinson was charged with two counts of attempted murder, two counts of assault and battery with a dangerous weapon, and two counts of assault and battery on a public employee, according to Estrada. Hutchinson will be arraigned in Boston Municipal Court on Wednesday morning.
Suffolk student and Journal staff photographer Jonathan Acosta Abi Hassan was sitting in the UBURGER restaurant on Tremont Street when he received an email from the Suffolk University Police Department saying there was a stabbing in the Common. Within five minutes of reading the email, he said he saw at least 10 police cars with sirens on driving down Tremont Street and multiple ambulances.
Tuesday night, news stations were parked in the Common hours after the incident, while a few police officers lingered, shining flashlights through the park.