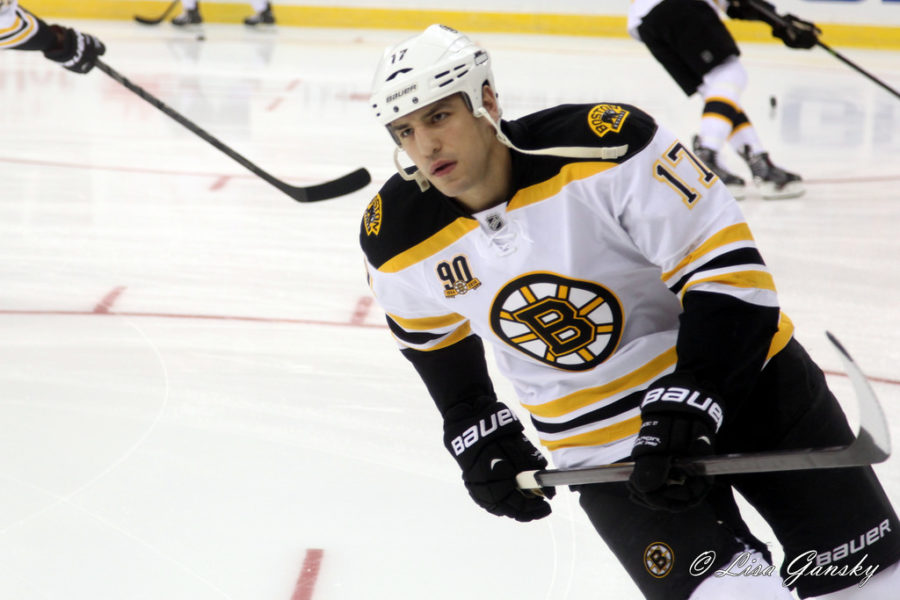 By Brian Horner
With the Boston Bruins' loss in a seven game series against the Montreal Canadians, every fan is looking for a stellar season.
The Bruins, with many roster changes, need key players to step up and have career seasons to be contenders for the playoffs. With a key scorer like Jarome Iginla leaving, the Bruins have a big scoring hole to fill. Iginla contributed to the offense with 30 goals and 31 assists.
Patrice Bergeron also had a career-high scoring season matching Iginla's scoring with 30 goals as well. A season like last year cannot be expected to happen again, and with an average of around 20 goals a season per player, more players need to step up offensively.
Since the Bruins did not sign any high-caliber scorers, the current roster are going to have to make do.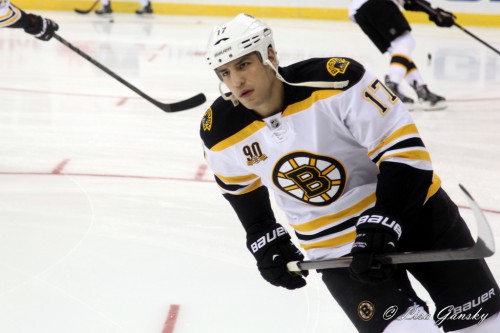 Players like Brad Marchand, who had a lackluster season of only 25 goals and 28 assists, need to have career high seasons to keep the Bruins up top in the standings.
Milan Lucic, who recently had surgery on his wrist, is also going to need to be healthy and strong enough to bring up his average numbers of around 20 goals and although he does report that his wrist is still not 100 percent we should see him making a big impact this year in a veteran role.
The Bruins also need to secure key players onto their roster. Torey Krug and Riley Smith, two players who brought a total of 34 goals to the Bruins, are currently unsigned and negotiations are still going under way. Rookies need to make some headway in the goal department with the likes of Ryan Spooner,
who is the man to watch this season. He should have the capability to score potentially 15 goals per game to make up for some of the potential goals that Iginla would have brought to the table. Another rookie, Niklas Svedberg, will be taking the backup role and could end up helping down the stretch. This will offer more rest for goalie Tuukka Rask.
Overall, the biggest problem the Bruins face this season is getting the goals they need to be successful. With 261 goals last season, it will be a stretch to reach that number again. Plenty of players will need to step up and contribute for a successful season.