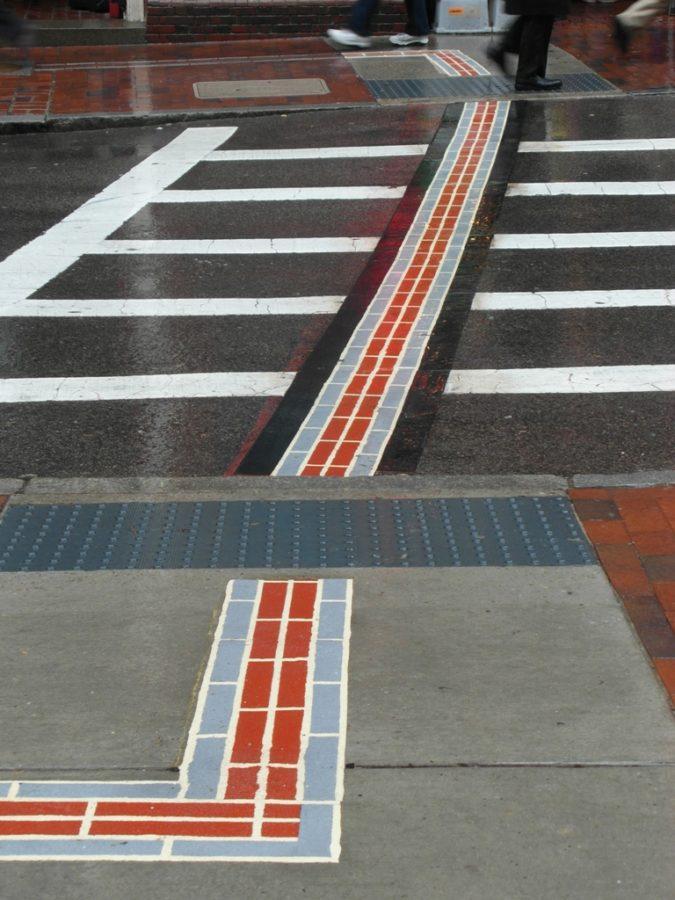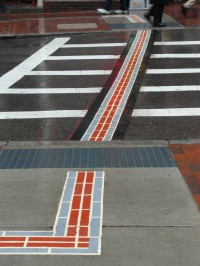 There's a new trail in town,  designed to help the city of Boston save money, and help tourists find their way.
The Department of Public Works has allocated $50,000 towards placement of red, white, and blue-gray thermoplastic strips on the Freedom Trail, which twists and turns through the historic North End, downtown, Charlestown, and of course, right by Suffolk University.  The thermoplastic strips will replace the fading paint of the trail, according to a statement from Mayor Martin J. Walsh's office.
The new trail will last up to eight years and will help the city save money, and time, Walsh's office said. The seasonal painting of non-bricked areas of the Trail is time-consuming and inefficient and the thermoplastic strips will waive the need to paint the roads every year.  The change will also help tourists navigate their way through the Freedom Trail, a task that can often call for help from Boston natives.
"Over 4 million people enjoy the Freedom Trail and our great city's historic sites annually. The Department of Public Works' new brick-resembling treatment will stand the test of time and help residents and visitors navigate the Freedom Trail to experience each of the Trail's 16 sites year-round," Freedom Trail Foundation Executive Director Suzanne Taylor said in the statement.
It was also revealed that the project will take all but two months – it began in May and, if all goes according to plan, scheduled for completion by the end of June.
"The Freedom Trail is a Boston landmark and its visibility is important for visitors," said Walsh in the statement. "As the City enters its peak tourism season, the newly laid pathway will guide our residents and tourists to popular destinations, and also save the City money in future costs associated with the annual painting of the path."
The strips will not be laid down on brick, but rather on roads connecting Freedom Trail sites. Being thermoplastic, they will be applied with heat and cooled into sturdy form. The Freedom Trail is a 2.5 mile walkway that connects tourists and natives to popular sites including Faneuil Hall, Bunker Hill Monument, the Boston Common, and the Massachusetts State House.