Our fingerprints are safe from Apple
By: Chris Cote-McLaughlin
As Apple fans sit in the wake of the company's much-anticipated annual keynote presentation, there are a multitude of exciting developments. As expected, the announcement of the new installments to the iPhone series, the iPhone 5S and iPhone 5C, has generated the most discussion. Among the many new features of the iPhone 5s (including increased processing power, high definition FaceTime and improved camera,) one that is generating quite a bit of controversy is a fingerprint scanning passcode.
While the introduction of a fingerprint scanner onto a smartphone is not a pioneering move (it's been done on Motorola's Atrix 4G model,) Apple's implementation of the technology is certainly a step forward for the biometrics industry. With a client base spanning almost every demographic, the use of a fingerprint scanner on the iPhone will soon lead to other phone developers following suit. However, many ill-informed skeptics have made several claims against the implementation of a fingerprint scanner on Apple's newest smartphone for reasons that are as ignorant as they are ludicrous.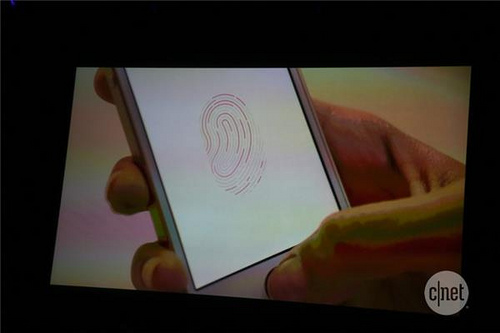 A sense of paranoia seems to be the driving force behind the reluctance. While the frenzy of the recent National Surveillance Agency scandal is fresh in the minds of Americans, some seem to be pondering if privacy exists in the 21st Century. To many, the utilization of fingerprint scanners on such a widely used product may seem like another step towards a 1984-esque society or creating a "Big Brother," if you will.  Some believe that while it is an innovative technology, we would be providing more personal information that the government could potentially use to build a worldwide database of millions of people's DNA through accessing the fingerprint scan databases.
Rather than attempting to grasp the concept of independent research, many misinformed cynics seem to prefer to obsess over a single BuzzFeed article in an attempt to create an "informed opinion." Upon further research, one might find that the data containing fingerprint information does not exist as a scan of a fingerprint, but as raw numeric data, contained in the powerful A7 hardware chip on the iPhone. The A7 chip converts the fingerprint scan into data, which is either accepted for a positive match, or rejected for a negative match. Apple employees and programmers have stated such information is not stored on Cloud servers, and will never be stored in the Cloud servers, meaning fingerprint data is undoubtedly secure.
While conspiracy theorists may be disappointed, it seems that factual evidence has poked a major hole in an otherwise illogical conclusion. The new iPhone 5S and 5C may very well revolutionize biometric technology and create an entire remodeling of the personal identification industry. Your DNA continues to be safe in your possession, and anyone who says differently is selling something.
Leave a Comment