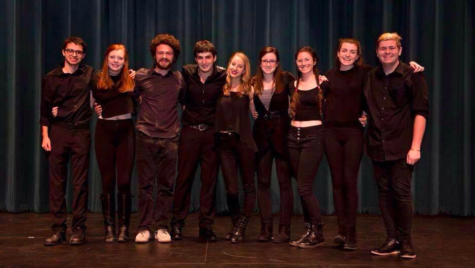 Felicity Otterbein
June 1, 2016
Filed under Arts & Culture, Campus, Theater
Some students choose to express their passion. Whether it's on the field or stage, students of Suffolk University choose to be involved in their university. For Seriously Bent, one of the two sketch comedy groups on campus, they've chosen to make people laugh. Despite losing their manager, which...
Matthew McQuaid
February 17, 2010
Filed under Campus, Theater
Article by: Matt McQuaid Improv comedy has been one of the main staples of funny business since the art form was invented.  Legendary comics such as Robin Williams and Stephen Colbert made appearances on the hit improv show Whose Line is it Anyways?, and many hit TV shows such as Reno 911! and Cur...