Felicity Otterbein
February 10, 2017
Filed under Arts & Culture, Film
In an emotional rollercoaster of heartache, loss and forging of new relationships, filmmaker Felicia Lowe conveys the trials and tribulations of her journey to discovering her mother's past and the extent of the toll of the Chinese Exclusion Act had on her family. The screening of this film was hoste...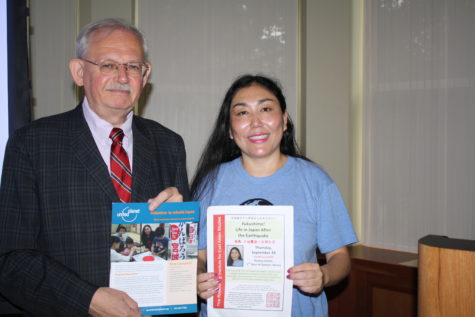 October 5, 2011
Filed under Campus, News
Alexa barrios, Journal Contributor Established in 2007 by Suffolk alumnus Richard Rosenberg, the Institute for East Asian Studies brings Asian culture to Suffolk 's campus with events and speakers. Ronald Suleski, director of the Institute, said the purpose is to increase...