Editor's Word: The Journal Staff stands against the Secretary of Education
Throughout the confirmation hearings, the then-nominee Betsy DeVos, who practically paid her way to the Secretary of Education position, displayed her utter lack of experience in public education. Both her inconsiderable absence of knowledge on education policy and what was the closest vote for a cabinet position in history should serve as a red flag to educators and students ...
February 15
Editor's word: Immigration ban does not represent the people of Suffolk
When President Donald Trump announced his immigration ban late Friday night, he pushed the country further toward instability and threw the worlds of thousands of innocent people into a tailspin. Trump's executive order bars immigrants from seven predominantly Muslim countries-- countries in which some Suffolk University students are from. These students face fear as...
February 1
Post-election events have seen a string of reactions from universities across the nation. Many students in the United States, as well as those studying abroad, have felt the shake of the silent majority rock the nation into a shocking, and otherwise, unexpected win for the president-elect Donald Trump. For The Suffolk Journal, we look to those who were involved in this such ...
November 16
View All »
Recently, the New Hampshire Union Leader ran a front page editorial endorsing the Libertarian ticket of Johnson/Weld. Thank you for the foresight and intelligence to real...
September 29
Lately, it seems as if everyone has hopped aboard the "legalize marijuana" movement. In November, Massachusetts voters will make the decision about whether or not to leg...
September 28
View All »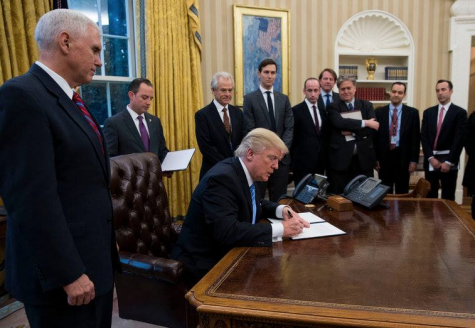 It is tiring to watch old white men continue to lead this country into the dark ages. They are a misrepresentation of the United States and everything that we stand for, es...
February 15
Patrick Holmes, Opinion Editor
During Donald Trump's campaign, my eleven-year-old sister asked my parents, "Why does he hate my people?" She was referring to Asians as 'her people' since she is ...
February 1
View All »