Editor's Word: The Journal brings home the silver medal
The office of The Suffolk Journal has had a complete mosaic of awards our newspaper has won at conventions across the country since our founding 80 years ago. Since the 1970s,...
March 16
Editor's word: The Journal endorses Daniel Gazzani for SGA president
The editorial board and writing staff of the The Suffolk Journal works furiously to ensure each story is written and published with unconditional integrity. As journalists, we strictly maintain a professional level of neutrality. Nonetheless, we are indeed members of Suffolk University, and as students are entitled to certain opinions regardless of our status within our profes...
March 1
Editor's word: Suffolk needs a leader now
In last week's issue, The Journal published an article that had updated the Suffolk community on the Presidential Search Committee and the proximity that the Committee was to taking the next step to finding Suffolk's top leader- once again. The Journal, and members of the community, were troubled to find that despite an email that was sent on Feb. 1 which stated tha...
February 22
View All »
President Donald Trump's claim to fame may be his ability to create an extraordinary amount of jobs, in the political comedy and punditry industry.  For the last two years, Trump has enraged the gen...
March 1
Recently, the New Hampshire Union Leader ran a front page editorial endorsing the Libertarian ticket of Johnson/Weld. Thank you for the foresight and intelligence to real...
September 29
View All »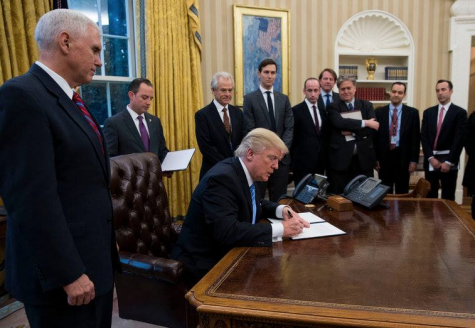 It is tiring to watch old white men continue to lead this country into the dark ages. They are a misrepresentation of the United States and everything that we stand for, es...
February 15
Donald Trump has signed many controversial executive orders just a few weeks into his presidency. These decisions have seemed to benefit money, power and selfishness rather than u...
February 8
View All »